Productive Power from Biomass Gasification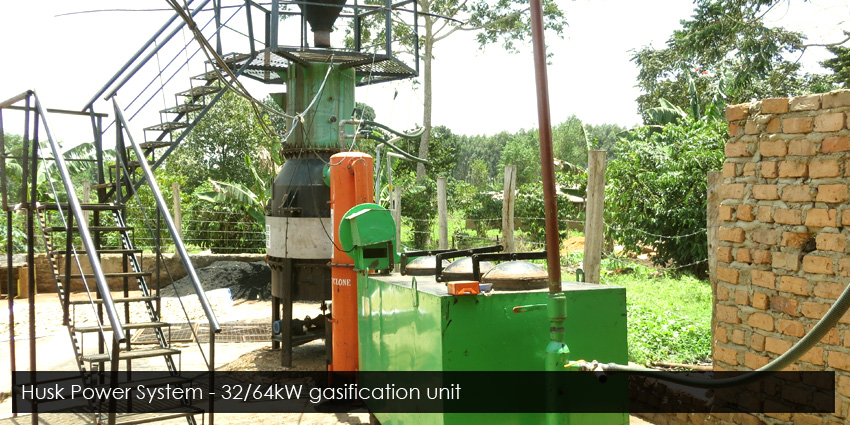 Biomass gasification is a thermal energy conversion process in which dry woody biomass is reacted at high temperatures with a limited supply of oxygen. In the presence of high temperatures, around 800-1000 °C and in the absence of oxygen, the solid biomass fuel is converted into a combustible gas (also called producer gas or syngas) which is then used in an internal combustion engine and generator head for electricity generation.
"Biomass gasification has recently been verified as a very promissing solution to small scale off-grid electrification."
The process of gasification is a proven process that has been used for energy purposes for over 180 years. First uses were producing a flammable gas for heating and cooking. Later, wood gasifiers were used extensively to run motor vehicles in Europe during shortages of petroleum in WWII.
Currently gasification processes are used on a large scale to generate heat, electricity (or both in CHP plants), transport fuels, and synthesis of liquid fuels and other chemicals. Biomass gasification has recently been verified in scientific papers and through successful applications in India as a very promissing solution to small scale off-grid electrification. Husk Power Systems has over a 100 small scale systems successfully in operation in India.
PAMOJA has shown a profitable business case in the operation of small scale gasifiers for rural electrification.
Gasifiers in the range from 10 to 100kW
Pamoja is using proven gasifier systems for the power sites. We are working together with APL's "Power Pallet" (10 and 20kW) and Husk Power's 30kW gasification unit.
The "GEK Power Pallet" is downdraft gasifier-genset with electronic control. It has been developed in the past ten years in order to offer today a turn-key solution. This technology has been implemented throughout the world with successful results. The gasifier-genset consists of a multi-stage gasifier, a spark fired industrial engine, a generator head, and a Process Control Unit. The biomass is converted into a gas then filtered before being fed into the engine to generate power.
Biomass Supply
The gasifier can be supplied by agricultural waste such as maize cobs, for instance. The bio-waste ecomes a new local business opportunity for farmers. The biomass supply is built on short-cycle operations through the integration of the local community.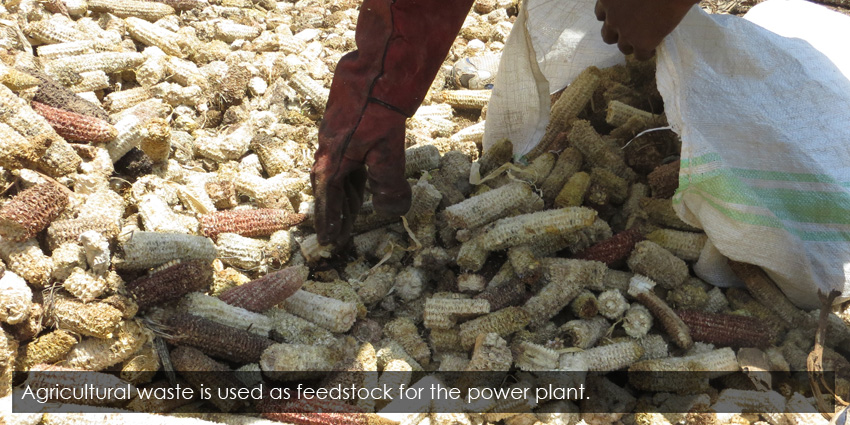 .
This supply chain can be complemented by a sustainable agro-forestry program. One by-product of the process is called bio-char. A very valuable product, which can be upgraded to bio-fertilizer or used for bio-briquette production.
The power plant works on readily available agricultural residues: maize cobs, coffee husks, rice husks, ground nuts shells… But the quantity of agriculture residues varies according to the seasons and to the weather conditions. So a resilient long term biomass supply may be secured using woody biomass from sustainable tree plantations as a back-up. Tree plantations based on coppicing species are particularly suitable.